The REIGN Collective is a community interest company working to benefit children targeted for CSE and survivors of sexual abuse. We rely on donations, volunteers, sponsorship, charitable grants, and in-kind support to keep us running.
We are a not-for-profit organisation and all funds go towards developing and delivering our training, supporting victims and survivors of CSE, and running our campaigns.
DONATE
Your kind donations help make the important work we do possible. Donate to us directly by using the form below.
If you have any issues using the donation form, please contact us.
 

Join our advisory board 

We are seeking to grow our board of skilled advisors to help us with running the company and achieve REIGN's mission. Could this be you?  See what positions we have open.
Spread The Word
Have you recently received one of our workshops or presentations? The best way for us to continue spreading our message is for more services to request our workshops. Word-of-mouth promotion and professional testimonials are fundamental to REIGN's sustainability.
Let your supervisors, training leads, colleagues, heads of department, etc. know that they should book a REIGN workshop, pronto!
VOLUNTEER
We can always use support with day-to-day operations, campaigns, events, social media, research, and more.
To volunteer your time or skills, please contact Elicia on elicia@reigncollective.org.uk or follow us on social media to hear about any specific calls for support.
*You do not need to identify as a CSE survivor to volunteer with us.
Sponsorship and Collaboration
If you are interested in sponsoring REIGN as a company or at a fundraising event such as through a raffle or race, please let us know and we will promote your efforts.
We are also grateful for any in-kind support offered such as meeting spaces, equipment, training, research, and specialist skills such as film and photography, etc. Please drop us your contact details and follow us on social media for any call-outs.
Thank you!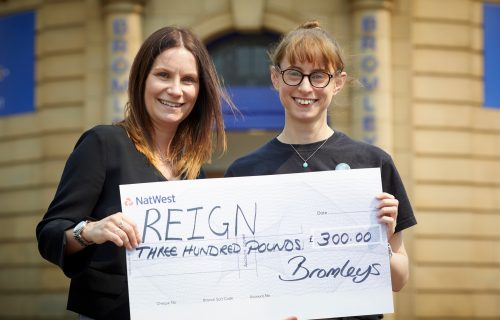 For all other support enquiries, please contact Elicia at:
 elicia@reigncollective.org.uk
Judicial College
"REIGN gave a presentation for us at the Judicial college and were incredible. We all now feel so much more informed and able to understand the effect our decisions have on young people."
HHJ Andrew Berkley
Frontline
"It was the most impressive day I've seen, and everyone got a huge amount out of it – staff and students.  Your facilitators were outstanding, and the exercises brilliant."
Chris Hemsley, Principal Practice Tutor