Directors
Elicia & Zoe have worked together in REIGN for over four years and have a growing professional relationship that values mutual respect, communication, and trust.
They are equally visionaries and engines; having bright ideas but also the stamina and passion to see them through to sustainable production.
Whilst Elicia brings the creativity and charisma to workshops, Zoe focuses on ensuring REIGN engage in strategically thorough and ethical business practices. 
*This page is still being constructed as we grow our team and board.*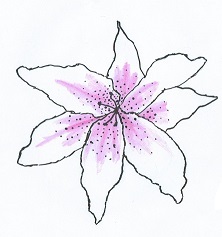 lily
I'm a person-centred therapist carrying out my placement working with adults in a rape-crisis centre. My passions lie around ensuring those who have experienced sexual violence are heard and are encountered with care, empathy and without judgement – this is something I can do both through my work with REIGN and as a therapist and I do so through a feminist lens. My background is as a qualified youth worker. So, I have an interest in supporting young people through their experiences of sexual violence and ending the norm of people not accessing support until later in adulthood. As a lesbian I also have an interest in the impact of sexual violence on the experience of sexuality, coming out and stigma. Aside from my work, I'm an avid reader, journaller and a passionate cook. I also like a bit of sci-fi every now and then followed by a good British drama.
Mia
I'm Mia and I'm 21 and going to be studying a degree in Drama in September. I have a background in performing arts and have a passion for theatre. My aim for the future is to use theatre to educate those on CSA and CSE and mental illness but also to become a drama therapist or teacher. I believe that all children should be heard and that the stigma around CSA and CSE desperately needs to be broken. My other interests are anything Disney and pink. zoe
I am a PhD student and Graduate Teaching Assistant in the social care and social work department at Manchester Metropolitan University. My research focuses on professionals working to address violence against women and girls who themselves have lived experience of stigmatised forms of victimhood. Before coming to REIGN I worked as a cartoonist/illustrator and art gallery assistant. I am passionate about feminism and have a special interest in the foster care system, autism, and complex trauma. When not focusing on all that, I enjoy ice skating, singing and playing the piano, and baking vegan treats.
Judicial College
"REIGN gave a presentation for us at the Judicial college and were incredible. We all now feel so much more informed and able to understand the effect our decisions have on young people."
HHJ Andrew Berkley
Frontline
"It was the most impressive day I've seen, and everyone got a huge amount out of it – staff and students.  Your facilitators were outstanding, and the exercises brilliant."
Chris Hemsley, Principal Practice Tutor